High speed intelligent computer beam saw


· Aroduct feature 

Saw carrier speed can be adjusted from 0-100m/min Maximum cutting thickness up to 100mm
The working table adopts 20mm one-piece plate processing,
closed inner frame structure, half-year aging treatment, and heat treatment frame to
ensure the stability of the main body and the service life of the machine.
The industrial control PC and design software are optional, intergation with optimizer software prefectly.
The human-machine interface is simple and friendly, the operation is convenient and reliable.
· Technical parameters 
| | | | |
| --- | --- | --- | --- |
| | | | |
| | | | |
| | | | |
| | | High-pressure blower motor | |
| | | | |
| Main saw shaft rotation speed | | | |
| Scoring saw blade diameter | | | |
| Scoring saw shaft diameter | | | |
| Scoring saw shaft rotation speed | | | |
| Saw carriage forward speed | | | |
| Saw carriage backward speed | | | |
| | | | 3 |
| | | | |
· Detail display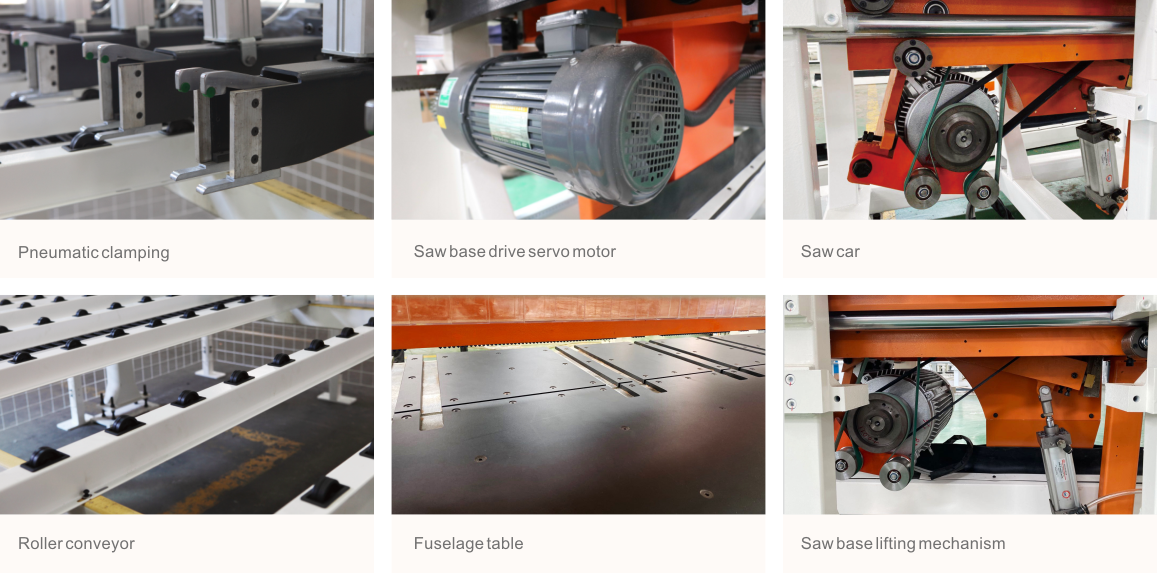 · Process analtical 
1.Optimization cutting plan

intergation with cutting list, reasonable automatic optimization cutting plan





2.Manual feeding


Move the board from lifting table to feeding gripper for position




3.Clamping and feeding

Feeding gripper pulls the board into the specified position in the machine

4.Automatic side aligning

Side wheels position the board from the side tightly




5.Automatic press panel


Press beam automatic press panel flatly

6.Dustproof plate


Prevent offcut and dust splashing outwards

7.Precision cutting

Effientand high speed cutting

8.Automatic output

Cut according to the size set by the program and send out automatically



· Customer site 
| | |
| --- | --- |
| | |
| Customer site | Customer site |
| | |
| Customer site | Customer site |